Új követelmény lépett életbe 18-án. A partner- és a jegyesi-vízumok szponzoraitól erkölcsi bizonyítványt (police clearance) kérhet a Bevándorlási Hivatal és engedélyt arra, hogy közöljék a bűnlajstromát a vízum-pályázóval.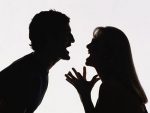 We take the safety and security of visa applicants very seriously. To help keep visa applicants safe, we have introduced new requirements for Partner and Prospective Marriage visas. From 18 November 2016, sponsors of these visa applications will need to:
provide Australian and/or foreign police checks when requested
consent to us disclosing their convictions for relevant offences to the visa applicant(s).
If the sponsor does not provide this consent, the visa application will be refused. We could also refuse an application if the sponsor does not provide the police checks within a reasonable time.
Sponsors of Partner and Prospective Marriage visas lodged on or after 18 November 2016 to provide police checks